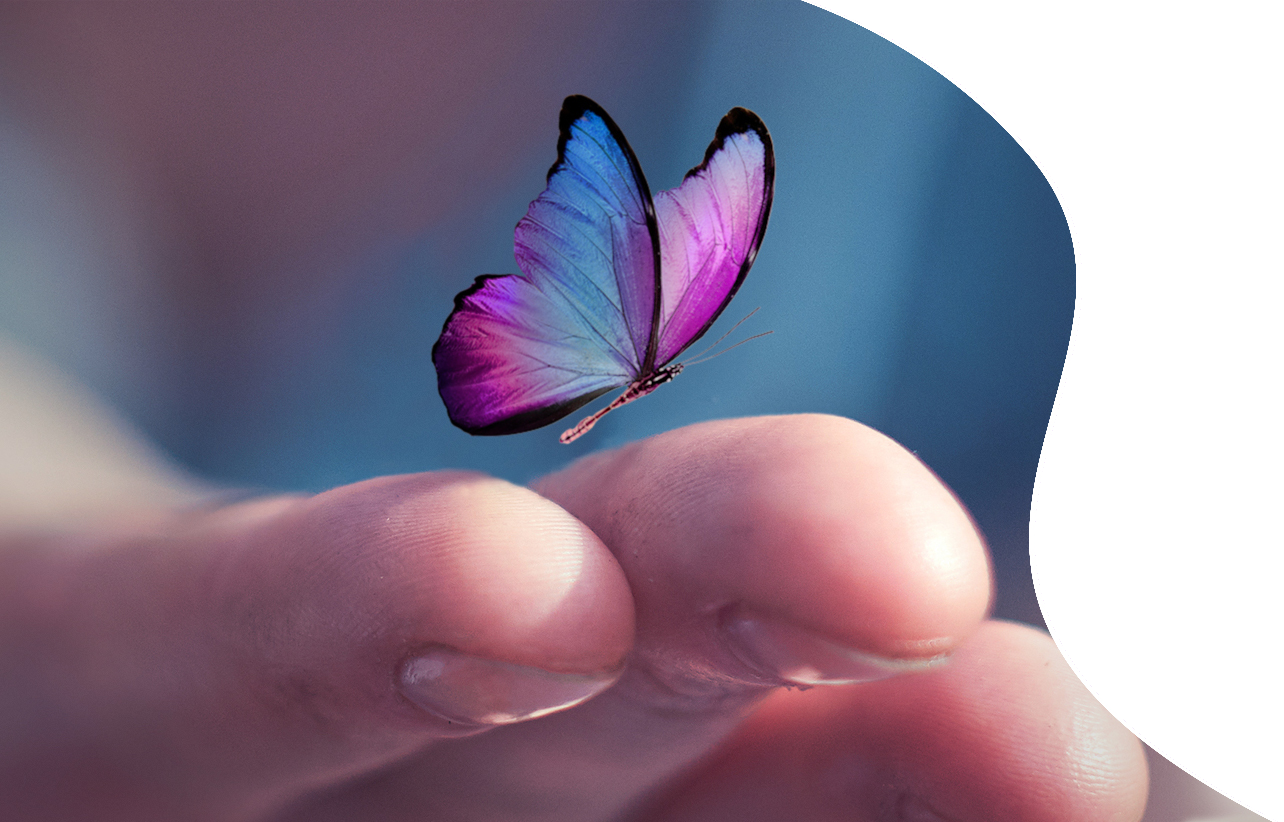 Mission: To build support through a community of individuals with disfigurement.  We aim to promote healing through outreach, advocacy, interaction, activity, resources and education.
Vision: To ensure that individuals with internal and external scars feel acceptance of themselves through empowerment.
Values
:

Integrity
. We remain true to our mission and work hard to produce quality products, provide exceptional service to our constituents and maximize the support of our donors.
Excellence. We strive to provide high-quality content and strategies, basing our insights on experience, knowledge and data.
Leadership. We champion the importance of effective board leadership and action. It empowers boards with the knowledge of good governance practices. It encourages staff initiative and leadership and strives to be a model nonprofit organization.
Who We Are:
Face2Face Healing is a nonprofit organization created in response to the gap that often occurs when medicine has done all it can, but individuals are left emotionally and/or physically unable to adapt to the resulting disfigurement. Each year thousands of people confront facial and bodily disfigurement.
Our client population consists of individuals living with facial or body disfigurement, which can include but are not limited to, internal and external scars.  Some of the conditions we have identified and continue to work with include individuals suffering from acne, acne scars, burns, cancer, acoustic neuroma, stroke, facial palsy, Bell's Palsy and trauma or accidents,  Also included are internal psychological scars resulting from sexual assault, physical abuse, mental abuse, substance abuse, accidents, trauma, PTSD, depression and anxiety.  Many individuals experience loneliness and rejection.  Regardless of why a face, body or the way one feels internally is different, the pain and distress can leave individuals feeling alone, confused and unable to resume an active lifestyle.
While the healing process is slightly different for each person, the goal of Face2Face Healing remains constant; empower the individual with disfigurement to see their inner beauty and give them back their voice.
Face2Face Healing creates the support network necessary to give individuals dealing with disfigurement the opportunity to meet and share with others who know how they feel. We create a caring, sharing and supportive environment where individuals can connect and make an investment in each other's lives.
What We Do:
We provide emotional support to clients and their caregivers with our in-person consultations or via our HIPAA compliant online counseling platform.
We feature survivor stories through our blog, Faces of Hope.
We reintroduce clients back into the community after they have been isolated.
We educate patients on programs available to assist in their recovery through our case management process.  This includes collaboration with their healthcare providers.
We prepare individualized patient care packages to make their hospital stays, treatment sessions or at home care more comfortable.
History:
Face2Face Healing was founded in 2014, with the support of the Shadyside Hospital Foundation. Karen Scuilli, RN, MSN, MBA, a cancer survivor, and someone who has facial disfigurement, understood the need for a place like Face2Face Healing after realizing there were no services to support her. It was incorporated in August of 2014 and received 501c3 status in July 2015.
Direct services are provided by Karen Scuilli, Executive Director, and Adriane Deithorn, without cost to the patient. These include phone support, visits to individuals' homes, hospital visits, and visits to medical or dental offices. Staff have provided over 10,000 hours of services. Others who we have not met in person receive information and interact through our website.
From the standpoint of health education, each week Face2Face Healing staff and volunteers talk to nursing units, professional groups, and consumer groups. We have been fortunate to speak at 3 national conferences in the last year. Our colleagues around Pittsburgh and Western Pennsylvania, are very interested in addressing the unmet needs of individuals living with facial and body disfigurement. This has led to local partnerships, with the potential for Face2Face Healing to expand its mission regionally.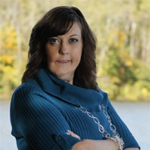 KAREN SCUILLI, MSN, RN, MBA
FOUNDER, CHAIR, EXECUTIVE DIRECTOR, CANCER SURVIVOR
Karen's journey started with a diagnosis of parotid gland cancer in May 2012.  Like many, she was left emotionally, physically and spiritually unable to adapt to the resulting disfigurement in the journey of survivorship. She experienced many changes and losses causing her to distance herself from supportive family, friends, church and the community.  She asked, "Why did this happen to me?" and "How will I move forward?" This experience has given her a unique perspective on life.  Her ultimate goal is to encourage individuals, their families, healthcare professionals and educators to come together in an innovative healing and supportive network.
Face2Face Healing creates this network and provides the opportunity for individuals with disfigurement to meet and share their stories with others who understand how they feel.  Karen has spent 33 years as a nurse, case manager and  clinical consultant. She helped develop the Case Management Program at  The Washington Hospital  in 1997. She was on the Case Management Task Force under the VP and Executive Director of Patient Care Services at The Washington Hospital in 1999. In 2006, Karen moved to Highmark (health insurance provider) as a national case manager and then became Supervisor for National and Western Regional Conflicts Case Management, where she led a team of 60 employees. In 2009, Karen advanced to the position of Highmark Clinical Consultant where she was responsible for analyzing large corporate accounts to establish plan-of-care solutions that improved large employer healthcare. In addition to her clinical and administrative experience, Karen is a survivor, having gone through treatment for head and neck cancer, allowing her to understand from personal experience the needs of individuals with facial and other disfigurements. She has a master's in nursing and Business focusing on Healthcare Administration.
Karen's case management skills proved to be very helpful for her own cancer journey during treatment and her survivorship.  She has helped numerous individuals with varied resources to assist in them and their caregivers in their time of need.  Karen is our Lead Medical Clinician overseeing the Case Management program and assists in supervising the clinical staff and interns from the University of Pittsburgh School of Nursing and School of Social Work.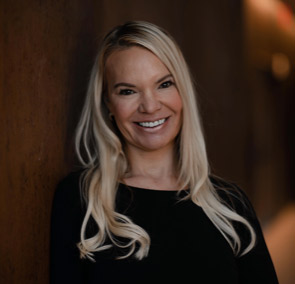 ADRIANE S. DEITHORN – CFRE, MS, PhD.
VICE PRESIDENT OF DEVELOPMENT and Clinical Psychologist
Adriane has been a development professional for more than 20 years. Recognized as a leading expert in her field. She has worked with a variety of organizations including from human services, the arts, higher education and large healthcare systems. Her specialties include grant writing, strategic planning, nonprofit board development, special-events, sponsorship procurement, gala event planning, sponsorship development, fundraising counsel, planned giving, development audits, policy development, writing for fundraising/marketing, and cultivation/solicitation planning.
She's helped small and large nonprofits alike. She has raised millions of dollars through capital campaigns, board development, events, telethons, annual fund campaigns, direct mail, major gift solicitations, and planned gift solicitations. Nonprofit development can be complicated as well as difficult. Adriane's primary mission is to make nonprofit development simple and effortless. She helps you clear away the complexity and raise funds much more effectively. To achieve her mission, Adriane is continuously improving herself and her fundraising expertise.
Adriane also holds a PhD in Clinical Psychology, specializing in trauma and crisis intervention. In addition to her fundraising duties, she also serves as our Lead Counseling Clinician and is responsible for providing counseling to individuals, caregivers or within support groups. Some of the specific mental health issues that patients are seen for are anxiety, depression, stress, grief and loss, bipolar disease, and PTSD. Adriane is also responsible for overseeing the clinical staff, as well as, supervising our graduate level interns from the University of Pittsburgh.
Adriane also has her certification and training completed in EMDRIA (Eye Movement Desensitization and Reprocessing International Association) EMDR stands for Eye Movement Desensitization and Reprocessing.  It is designed to help people of all ages heal from trauma by resolving unprocessed traumatic memories in the brain through a variety of easy to learn techniques.
EMDR therapy can also be helpful for children and youth.  EMDR allows children and adults a way to work through their traumatic feelings and experiences through developing healthy coping skills.  It is an alternative to traditional therapy as it also reduces negative beliefs and emotions from distressing situations.
It is important to find a therapist who is trained in EMDR therapy if you feel like it could be beneficial to you.
Adriane is a 2-time cancer survivor. She has experienced many changes and losses causing her to distance herself from supportive family, friends and the community. She understands, firsthand, the difficulty that you go through when diagnosed with cancer.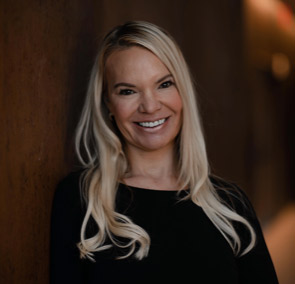 Aliza started her career as a middle school teacher, working with first generation immigrants in Boston. After several years teaching, she decided to make a career switch to nursing. She graduated from the University of Pittsburgh School of Nursing in August 2018, and then began working with individuals with psychiatric illness and substance use disorders at Western Psychiatric Hospital of UPMC. She is currently enrolled in the Psychiatric Mental Health Nurse Practitioner program at the University of Pittsburgh and plans to graduate in December of 2021. During her graduate education, she has completed clinical practicums in family medicine, psychiatric emergency services, and child psychiatry.
Danielle, a Bronx native, grew up in Birmingham Al, and moved to Meadville, Pa in her senior year of high school. Humble beginnings and extreme impoverishment led her to the field of social work. Moving to Pittsburgh, she joined the community college and obtained an Associate of Science in Social Work with a focus in drug and alcohol. Danielle matriculated post- secondary education at The University of Pittsburgh, receiving her Bachelor of Arts In Social Work. She has now transitioned to the Masters of Social Work Program, at University of Pittsburgh and anticipates graduation in August of 2021. A loyal sister, friend and aunt, Danielle loves anything hot and spicy and considers any opportunity to travel, a must.
Angela Zakharov & Grace Antol
Jennifer grew up in the northern suburbs of Pittsburgh.  She received a BS and MS degree in Accounting from Robert Morris University.  She is an Audit Manager at McClintock & Associates and has over 10 years of professional experience.  She began her career with PricewaterhouseCoopers where she worked on a variety of clients in
both the public and private sector, as well as financial services and manufacturingindustries.  Prior to joining McClintock & Associates, Jenni er worked as a Finance Director at a large healthcare organization.  Her areas of specialization are for-profit education, service-based entities and non-profit organizations. She is affiliated with American Institute of Certified Accountants and Pennsylvania Institute of Certified Public
Accountants.  In addition to her professional responsibilities, she enjoys exercising, traveling and spending time with her family.  Jennifer joined Face2Face Healing so that she could have direct impact through her financial expertise upon an organization that focuses on the health and wellness of the individuals and community it serves.
Attorney Dirlam is a 2016 graduate of Duquesne University School of Law. She joined Massa Butler Giglione as a law clerk in 2015 and was hired as an Associate upon passing the Pennsylvania bar examination in 2016. Megan is still with the firm today and focuses her practice on advocating for people who have been victims of medical and nursing home neglect or nursing home abuses, vaccine injury, and those harmed by vaccines.
During law school, Megan was a member of Duquesne's Trial Advocacy Program, and competed at several national trial moot court competitions. She received multiple awards for her exceptional trial advocacy skills, including the Kate Elisabeth Westbrook and Aaron J. Deluca Advocacy Award, and was ultimately inducted into the Order of Barristers and Louis E. Manderino Honor society. During her third year of law school, Megan was certified as a student attorney to assist with the representation of indigent people through Duquesne's Civil Rights Clinic.
In 2013, Megan graduated magna cum laude from Slippery Rock University, with a bachelor's degree in Business Administration and Spanish. She spent one semester studying abroad at the Universidad de Costa Rica.
Attorney Dirlam is licensed to practice law in Pennsylvania, West Virginia and the United States Court of Federal Claims, specifically practicing in the National Vaccine Injury Compensation Program. Additionally, Megan is also an adjunct professor in the trial advocacy program at Duquesne University School of Law.
Anna L. Silberman is the previous Vice President of Clinical Client Relations of Highmark Blue Cross Blue Shield. She held that position for 9 years where she led a team of clinicians who served as the clinical arm of Sales to analyze client data from disparate sources for insights that improved population based health management.  Her team was client facing and accountable for influencing retention and acquisition of Highmark Clients and Partner Plans by recognizing strategies that improve utilization trends, increase preventive care rates and decrease the rates of preventable disease.
She has spent most of her career with Highmark Blue Cross Blue Shield and has established herself as a thought leader in the Health Care Field.  She has held a variety of important leadership positions; such as, Executive Director of the Health Education Center, Vice President of the HealthPLACESystem of 22 community-based wellness centers and two mobile units, President and CEO of Lifestyle Advantage, a joint venture responsible for the national delivery of the Dr. Dean Ornish Program for Reversing Heart Disease.  Prior to her last position, she was Vice President of Preventive Health Services where she was responsible for strategic development and delivery of preventive health services for Highmark members resulting in improved clinical outcomes, cost effectiveness.
Anna is a graduate of the University of Pittsburgh with a Bachelors Degree of Science and a Masters Degree for Public Health.
Alyssa was born and raised in North Huntingdon, PA (a few miles East of the city). She graduated from WVU with a degree in Business Marketing and a minor in Communications. While at WVU she was a member of the Business Fraternity, Delta Gamma, and the Marketing Club. Since returning to Pittsburgh, Alyssa married her husband Jordan. They have been together for 11 years in November.  They met in high school and started dating her sophomore year at WVU. They have a 1 year old son named Colton and a 3 year old puppy named Jax. They are best friends! Any free time Alyssa has after work is spent running around in the backyard with those two. She has been with PNC for the last 8 years working in our Retail Banking space. Alyssa has managed 3 branches between downtown Pittsburgh and now Washington where she is looking to stay put for a little while!
MD, FACS, FRCS Edin (Hon) – Emeritus
Eugene N. Myers, MD, FACS, FRCS Edin (Hon) is Distinguished Professor Emeritus Department of Otolaryngology of the University of Pittsburgh School of Medicine.  He is a graduate of the University of Pennsylvania and the Temple University School of Medicine.  He did his residency at Massachusetts Eye and Ear Infirmary and was a Teaching Fellow at Harvard Medical School.  Following military service as an Army Otolaryngologist in Frankfurt, Germany, he did a Fellowship in Head and Neck Surgery in New York with Dr. John Conley.
Dr. Myers became Chairman of the Department of Otolaryngology, University of Pittsburgh School of Medicine in 1972, a position he held for 33 years.  He is an internationally known leader in head and neck  cancer surgery.    He continues to be very active in patient care and teaching.  He has published hundreds of articles, book chapters, and two of his books Cancer of the Head and Neck and Operative Otolaryngology – Head and Neck Surgery are considered classics in the field.   He is a past President of the American Board of Otolaryngology, the American Academy of Otolaryngology-Head and Neck Surgery, the American Head and Neck Society, and the American Laryngological Society.
Dr. Myers has devoted a large part of his career to international activities.  He was President of the Pan American Association of Otolaryngology – Head and Neck Surgery in 1991, Honorary President of the Balkan Society of Otolaryngology – Head and Neck Surgery in 1991, and now again since 2011, and Honorary President of the Israeli Section on Head and Neck Oncology from 1991 – 1998.  He was Chairman of the ad hoc committee on Head and Neck Cancer of the International Federation of Oto-Rhino-Laryngological Societies (IFOS) from 2003 – 2009.  Dr. Myers is an Honorary Member of 20 overseas national societies of otolaryngology, and is a Fellow of the Royal College of Surgeons of Edinburgh and the Royal Society of Medicine in London.  He is or has been a member of the Editorial Board of 14 international Journals.  At the XIX ENT World Congress IFOS 2009 in San Paolo, Brazil, Dr. Myers was awarded a Gold Medal for his work in International Otolaryngology and also has been awarded a Gold Medal from Comenius University in Bratislava and one from Maribor University.  He is now the American Academy of Otolaryngology – Head and Neck Surgery Regional Advisor to the Balkan Society of Otorhinolaryngology – Head and Neck Surgery.
Matt's facial palsy was the result of a tick bite he got in October of 2013. This happened two months after returning to Slippery Rock University tofinish a Bachelor's degree in Psychology. Despite the symptoms andchallenges of Lyme Disease, Matt was able to finish his degree and complete a double major in Psychology and Philosophy. This entire journey taught Matt that regardless of how disfigurement occurs, it affects a person's life in unforeseen ways, both good and bad.
Hanifa Nakiryowa is the Global Health Associate at the Jewish Healthcare Foundation working to advance the goals of JHF's Women's Health Activist Movement (WHAMglobal) by applying her internationally-recognized leadership and advocacy skills. Prior to joining JHF, Ms. Nakiryowa served as a special projects intern for the Pittsburgh Foundation during her final year as a graduate student at the University of Pittsburgh Graduate School of Public and International Affairs. She is a recent H. J. Heinz fellow and a second career graduate with Master of International Development and Human Security Studies from the University of Pittsburgh's Graduate School of Public and International Affairs (GSPIA). Prior to joining GSPIA, Hanifa completed a Master's degree in Economics at the University of Nairobi under the Collaborative Master's Program sponsored by the African Economic Research Consortium (AERC), and a Global Change Leaders' Certificate from COADY international Institute in Canada.  She has worked as a program Monitoring and Evaluation specialist for the UNICEF-FBO partnership promoting Maternal and Child health, Women and children's Rights and Girls' education in Uganda. Ms. Nakiryowa's work focuses on addressing gender-related challenges facing women and children in institutionally oppressive societies. She founded The Center for Rehabilitation of Survivors of Acid and burns Violence (CERESAV) in 2012 after surviving an acid attack in 2011, to raise the awareness of the problem, advocate for inclusion and minority rights, and to promote socioeconomic sustainability among burn violence survivors in Uganda. Ms. Nakiryowa's work has won her several awards including the 2013 Kampala West-Rotary International Vocational Service Award for her work with empowering acid attack survivors in Uganda, the Iris Marion Young Award for her political engagement and social justice advocacy which has changed the face of acid attack violence in Uganda, the Sergeant James "Rip" Taylor Award for her public service, and an H.J. Heinz Fellowship for her leadership potential.

     Face2Face Healing
     3000 Village Run Rd, Suite #103-206
     Wexford, PA 15090

   Call Us: 724-935-3580

    info@face2facehealing.org

     Face2Face Healing
     3000 Village Run Rd, Suite #103-206
     Wexford, PA 15090

   Call Us: 724-935-3580

    info@face2facehealing.org